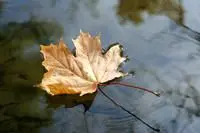 Nobody wants to feel alone.
I believe it can be helpful to have a safe place in which to heal, and develope new skills. In this place of safety, a person can begin to be honest about what they see as their own part in less-effective interactions with others. They can explore thoughts that prevent them from self-attunement, living authentically and from experiencing joy and fulfillment. A true sense of connection with others, and within one's self, can help the client to navigate challenges in life. I believe the therapist can provide a relationship to facilitate relational healing. I regularly "check in on the relationship" within the therapy sessions, and in ways specific to the age of the person I'm working with. This allows freedom for the client to self-express his, her or their needs, and to also bring what may be unsaid safely into the conversation.

A sense of playfulness, humor, and hopefulness is also an important part of the therapeutic process. Healing can seem heavy at times, and I welcome and encourage on-going methods to experience joy through art, focusing also on "what's good," mindfulness practices in daily life, and by laughing and playing in therapy. I regularly find opportunity to point out what a person is doing to make positive change, and openly acknowledge the goodness within each client.
I enjoy living in the
Pacific Northwest
, have been married for a number of years, and after growing up in Southern California, raised a family in the Pacific Northwest.
My Background:


I am a Licensed Mental Health Counselor in private practice in
Edmonds
,
Washington
, with a special focus in therapeutic work with children and teens. I also have extensive experience working with children, teens, adults, couples and families.

I received a Master's Degree in Psychology at Antioch University in the Child, Couple and Family Therapy, after working in the community for 20 years facilitating culturally diverse groups, with adults, youth and their families, and developing a great love for people from a wide variety of backgrounds. I then began to work with children and teens in schools, homes and community centers, with people who have learning disabilities, and families / couples going through transitions.
I have provided counseling in schools, and have extensive experience working with ADD/ ADHD and learning disabilities. I use different therapies in my practice, depending on the need of each client. I believe that in the heart of therapeutic change, attunement and a high quality client - therapist relationship is at the core.
My approach to therapy combines elements from many models. I use approaches that honor the "whole self." seeing each person as unique, and helping them to heal using all areas of life including: mental, emotional, spiritual, and physical needs. I am respecful of all religious beliefs, and I honor those who don't have any religious beliefs. All are welcome. Using intuition, clinical training, and flexibility, I create a therapeutic approach based on the needs of each client.


Within my clinical training, my theoretical orientation includes the insight and modeling of: Object Relations, Family of Origin, Systemic; and, primary therapies include: EMDR, Cognitive Behavioral and Trauma Focused Therapy
(CBT
/ TFCBT), CPT (Cognitive Processing Therapy), Mindfulness Based Cognitive Therapy (MBCT), DBT and Solution-Focused Therapy. I also utilize psychodynamic theory in play therapy with youth and children, use of Sand Play when we're able to meet in person, working with dreams, and identifying themes in work with families and relationships. I enjoy using music and video games in the process. Therapeutic tools to assist in the healing process of internalized oppression are helpful, when a person may be "stuck" due to learned beliefs they hold to be true about themselves. I help them release those things, and create a greater sense of their true nature, freedom, and happiness. For those who would like to use spirituality and religious beliefs in their counseling work, I honor and integrate that in the therapy process.